SIMPLIFIED MEDICARE IN COLORADO
Our Medicare Agents are here to help you find the coverage you need. Medicare can be complicated and it's easy to pay too much or not have the plan that fits you best. Our experienced team of Licensed Agents can help find the right plan for you at the right cost. We are located in Denver, Colorado but service clients in over 40 states.
Our services are at NO COST to you, the insurance companies pay us.

Stress-Free Enrollment: We handle all the paperwork and make the enrollment process a breeze. 

Maximize Savings: Discover cost-effective options that cover everything you need, without breaking the bank. 

No Obligations: Consultations are free, with no commitment required – find the ideal plan at your own pace. 

Stay Informed: Stay up-to-date with the latest Medicare changes and enhancements with our proactive agents.
Ready to get help?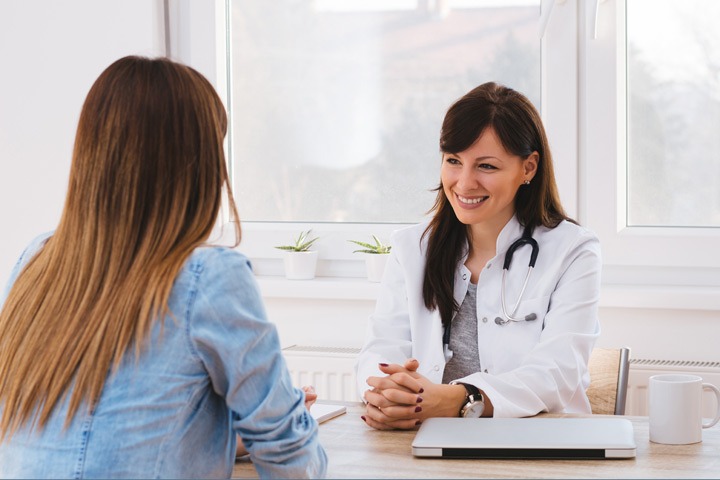 Enrollment is happening now! Be sure to review your current coverage and see if you need to make changes for 2024. Plans can change year to year and you may be eligible for additional benefits. Don't miss the opportunity to change or add new benefits!
Check out our FAQ page for quick answers to common questions.
Give us a call at (720) 288-0863 and we'd be happy to help.
Prefer to email? We will respond as quickly as possible.
For your convenience, we have online appointments available. Whether you are a new or current client, you can use this service.
Confused about Medicaid Changes?
We can help! Our team is well versed on the changes and updates to Medicare and Medicaid. Our Medicare Agents can assist those on Medicaid that are impacted by the Public Health Emergency changes in Colorado. Give us a call or email and we can guide you through your next steps.
During the consult we will review your insurance needs and budget. We will answer any questions you have and talk you through the process. All information is private and there is no cost.
Next we will narrow down the plan that fits you and start the application process!
Once your application is approved, you can start using your new Medicare coverage. Our team will be available whenever you have a question or need to make a change.
We can help with:
Medicare Advantage
Dental, Vision, Hearing
Supplements
Prescription Coverage
Special Needs
Our Health Insurance and Medicare Consultant Team
At Integrity Health Advisors, we believe in putting the client first. That is why we spend so much time on classroom training every year. When our health insurance and Medicare advisors are in front of Medicare beneficiaries, the individuals feel they are working with well-qualified insurance agents. We believe so much in Integrity that we named the agency after it. 
We are also licensed with most insurance carriers to provide you with a well-rounded view of your health insurance or Medicare Plan options and monthly premiums. If you're 65 or above, we can help you check up on your existing Medicare Plan and make any adjustments.
We have licensed insurance agents in Denver, Grand Junction, and across the great state of Colorado. Contact us to find an independent health insurance broker or Medicare advisor near you and experience the difference with Integrity Health Advisors.   
Extremely knowledgeable and helpful. Would highly recommend.
Shane does a great job explaining everything and finding the right coverage.
Shane is the best!! He's very knowledgeable and great about explaining the details of his recommendations.
Clara has been amazing! She is always positive and great at getting the best policy for er clients.
After seemingly nothing but issues when I began the Medicare project - Shane at IHA become my knight in shining armor. He clarified where I was, what to expect and all my options. This was after over 5 months of nothing but rejections, errors, misinformation and frustration. My relief and debt to him & IHA is immense and I cannot commend them as an asset enough.
Excellent service!
Shane was amazing! He wasn't pushy, explained everything in laymen's terms, and was accommodating with our unique situation. He went above and beyond our expectations.
Shane is a very knowledgable, personable and professional person to deal with. I had a very pleasant, concise and quickly successful discussion with him on the phone. He's willing to provide any and all information that you need.
Shane sat with us and explained the information in a manner that we understood. He is very professional and quick to respond to additional questions. Highly recommend him.
STATES LICENSED
Alabama, Arkansas, Arizona, California, Colorado, Connecticut, Florida, Georgia, Iowa, Idaho, Illinois, Indiana, Kansas, Kentucky, Maine, Maryland, Michigan, Minnesota, Missouri, Mississippi, Montana, North Dakota, North Carolina, Nebraska, New Hampshire, New Jersey, New Mexico, Nevada, Ohio, Oklahoma, Oregon, Pennsylvania, South Carolina, South Dakota, Tennessee, Texas, Utah, Virginia, Washington, Wisconsin, West Virginia, Wyoming
Ready to Start?
We are here to guide you every step of the way.
Get the best healthcare consultant by contacting us.

DTC Office
Denver Tech Center