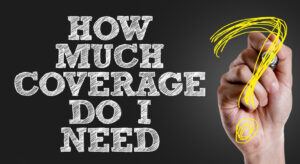 Medical insurance policies come in a variety of forms, each of the solutions available being different in terms of the monthly premiums as well as in the type of coverage provided. One of the insurance types that are increasingly popular these days is medical insurance for the entire family – here are some of the things that your Colorado medicare insurance advisors can tell you about when it comes to these policies:
Your healthcare marketplace – there are various areas from which you can choose a health insurance policy that provides coverage not only for you, but for your family as well. If you are employed with the company that provides a variety of different types of coverage options, it is a good idea to talk to the department that handles employee health insurance policies. If you are not employed with such a company, you can shop around on the market off private health insurers and you can also check your eligibility for public policies.
A comparison of the available policies – after you determined the marketplace where you want to buy your policy from, it is time to open a spreadsheet and introduce the features of the policy types you are eligible for and that you consider suitable. Take your time to evaluate each of them in terms of your family's needs, taking into consideration the health issues that your policy needs to cover for as well as the types of treatments and the institutions that you can turn to.
Get help from a specialist – if you consider the process of selecting the right type of coverage for your family too daunting, your health insurance advisor will make it all easier for you by outlining your options and helping you make the final choice.