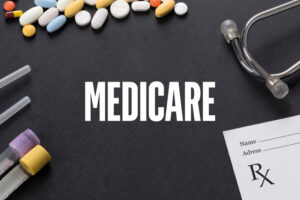 Medicare prescription drug coverage helps to lower prescription drug costs, and may also protect against higher prescription costs in the future.
There are several drug plans to choose from, depending on what works best for you. All of them provide at least standard coverage. But you can get more coverage if you are willing to pay a higher monthly premium.
Even when you have limited financial resources, you can consider joining a Medicare drug plan if you qualify.
Your Medicare drug plan will cover different generic and brand-name drugs. Each plan has rules about what drugs and categories are covered, but in general your plan would include at least two drugs in every drug category.
Other advantages of a Medicare drug plan include:
Convenient access to retail pharmacies
The ability to apply for drugs not covered, if they are a medical necessity
Useful information on medication management programs
Saving money with generic drugs
Have more questions? Our Medicare insurance consultants in Colorado will find the best prescription drug coverage possible, depending on your situation.